10 Ways to Help Foster and Adopted Kids Through the Holidays
The holidays are right around the corner! For many this is a time that is relished – spent with family, decorations, good food, and a feeling of warmth. But for many foster and adoptive children, this is a time that brings up questions and tough feelings. Below are some tips on helping your foster or adopted child through the holidays.
Have an open, age-appropriate conversation about the holidays ahead of time. Ask them how they have celebrated the holidays before (food, religious services, type of gathering), and how they would like to celebrate it with you.
Give the child an idea of what holidays tend to look like at your home. They may not appreciate an element of surprise, so give them as much information as makes sense.
Talk to friends and family who are coming over, or who you will visit, and remind them to be mindful of your foster child. Questions that may not bother some children (like "where do you come from?") may be particularly upsetting for foster children. Keep in mind to maintain confidentiality when talking with your friends and family about the child in your care.
Make sure that the foster child receives an equal number of gifts as the other children in the home. This is an easy way to show them they are a valued part of your family.
Engage the child in the spirit of giving. If they are allowed to choose and wrap presents for those dear to them, they are not only likely to enjoy the holiday season more, but they will learn the joy of giving to others.
Help set up visits with loved ones who are approved to see the child, and who will bring happiness to the child's day. If you cannot arrange a visit, consider a phone call, or other way the child can be in touch with the individual to see they are safe over the holidays. The child may already feel torn between their foster and biological families, so finding ways to reach out can help ease the child's discomfort.
Be understanding if they pull away from you. This can be a challenging time as it may bring up memories, longings, and questions more than other times of year. As hard as it is, try not to take this personally. Greet their behaviors with compassion and love (we know this is sometimes easier said than done!).
Meet them where they are. Memories of this time of year might not all be happy. Foster children could have witnessed increased alcohol consumption, domestic violence, or mental health issues in the adults in their lives around the holidays. The foster child in your home could be apprehensive about how their new caregivers might choose to "celebrate." If you see signs of the child's discomfort around adults drinking wine or having family parties, find ways to gently assure the child that they are safe and secure, consider abstaining from drinking if it seems stressful, and be prepared to possibly change your family's plans this year.
Reach out to foster youth who have lived with you in the past. It is possible that they still feel down around the holidays, and your call or visit may mean a great deal to them. You could also contact them and request permission to send them a gift or holiday care package.
Don't forget to take care of yourself! Being patient and gentle with yourself is not only good modeling for the child, it will also allow you to stay grounded and regulated when situations get challenging.
Adapted from http://nc.casaforchildren.org/files/public/community/volunteers/HelpYouthInFC-Holidays.pdf.


Enter to win for your chance to win a free organization or life book set, or 50% off one bundle from the etsy store Journey's and Dreams! This store offers great organizational guides specific for foster care, adoption, and more!
For your chance to win, email [email protected] saying you'd LOVE to win this! Entries due by Tuesday Nov 6th!
Also being offered by this store, a discount just for TFI! When purchasing, use the code NEWSLETTER15 for 15% off your purchase! This code expires Nov 30.
JOURNEYS AND DREAMS STORE HERE >>> https://www.etsy.com/shop/JOURNEYSandDREAMS?ref=pr_shop_more
Kansas News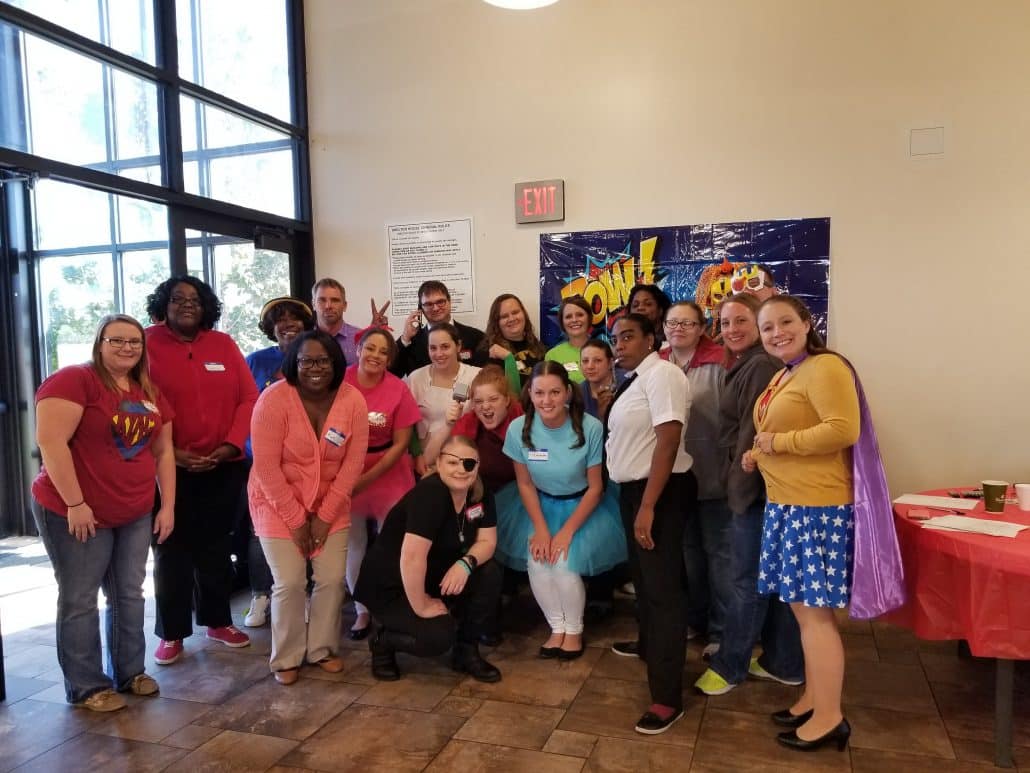 "If there is nothing but what we make in this world, brothers..let us make good." – Beta Ray Bill
This is our Pathway Family Services crew, who serve children in our PRTF and TRAIL programs. They are amazing workers and are definitly deserving of the superhero title!
Kansas Care Providers of the Month
TFI Family Services would like to recognize foster parent, Murdice Sims her 7 years service as a foster home, as well as for her unending community service. The Sims-Watson home is a therapeutic home. Which means she takes on the kids with the highest levels of trauma. She mostly works with girls ages 12 and up and has fostered over 50 youth. She works hard to keep them on track in school and in the community, teaching them independent living skills and respect, so they can be proud of themselves know their worth.
Her dedication to children and families is longstanding and doesn't stop with foster care. Following a personal tragedy, Murdice founded the non-profit organization A Mother's Cry for Life, Inc. in 2015. She lost her youngest son, Jeremy, and aims to help others in the community who are grieving from their own losses, especially mothers.
In August of 2017, Murdice was inducted into the Ernestine H. Special Events Department Hall of Fame. She was given the award for Outstanding American Woman for her dedication, work and charitable acts to her church, community, state and country.
Between Families Recruitment Moment
It was a journey that took them not only far from home, but also far from any of the comforts that they were familiar with. Many years ago, the pilgrims sailed across a dangerous ocean in search of a new beginning. Some faced illnesses. Some faced the grief of losing family members. Some would bear the trauma that comes from the collection of all things lost meeting the reality of all things new. Yet, provision came in the form of a tribe, a family if you will. Through the kindness of strangers in a strange land, they not only survived, but also began to overcome the difficulties that their new reality would bring. Although it was not their initial intent to break away from their homeland the pilgrims began to lay down a foundation of society that would become the basis of the nation we now live in. If it were not for the love and concern for their common man, they would not have made it.
Despite racial barriers, the tribes and the travelers were able to find common ground.
Despite religious differences, they knew that there was intrinsic value to every human life.
So to it is today. The children in our foster care system are on a journey that has taken many of them not only away from their home, but also far from any of the comforts that they were familiar with. They, like the children on the Mayflower – didn't sign up to go across the uncomfortable waters of change. The decision was made for them. Some of them face illnesses. Some face grief of losing their family members. Some bear the trauma that comes from the collection of all things lost meeting the reality of all things new. Yet, provision came – in the form of a family. Through the kindness of strangers, in a strange land – they will not only survive – but also begin to overcome the difficulties that their new reality will bring. Although it is not their intent to break away from home – while they are away – they will begin to lay a foundation for the future society we will all live in. If it were not for you – the foster parents, having love and concern for their common man – despite any racial and religious barriers, they would not make it.
Common ground can be found, because every human life has an intrinsic value.
Thank you for being a TFI Foster Parent, and Happy Thanksgiving to you and your FAMILY.
-the TFI team
If you would know someone who would like more information on how to become a foster parent, please contact TFI:
Kansas:          1-800-279-9914          tfifamily.org
Nebraska:      1-877-613-7746          tfifamily.org
Oklahoma:     1-866-543-9810          tfifamilyconnections.org
Texas:             1-855-655-3490          texasfamilyinitiative.org
Oklahoma News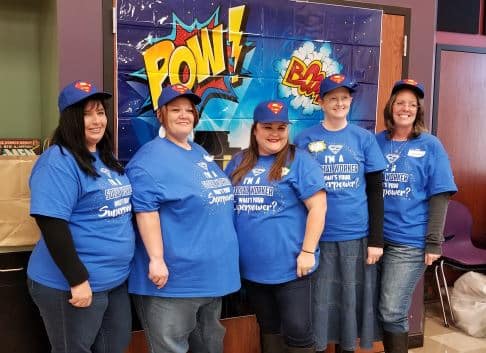 Don't mind us, we're just superheroes disquised as social workers!
Our staff had a great time getting together for our annual all agency meetings. This is a great opportunity to review our progress and create new goals as we move forward!
Connections Compliment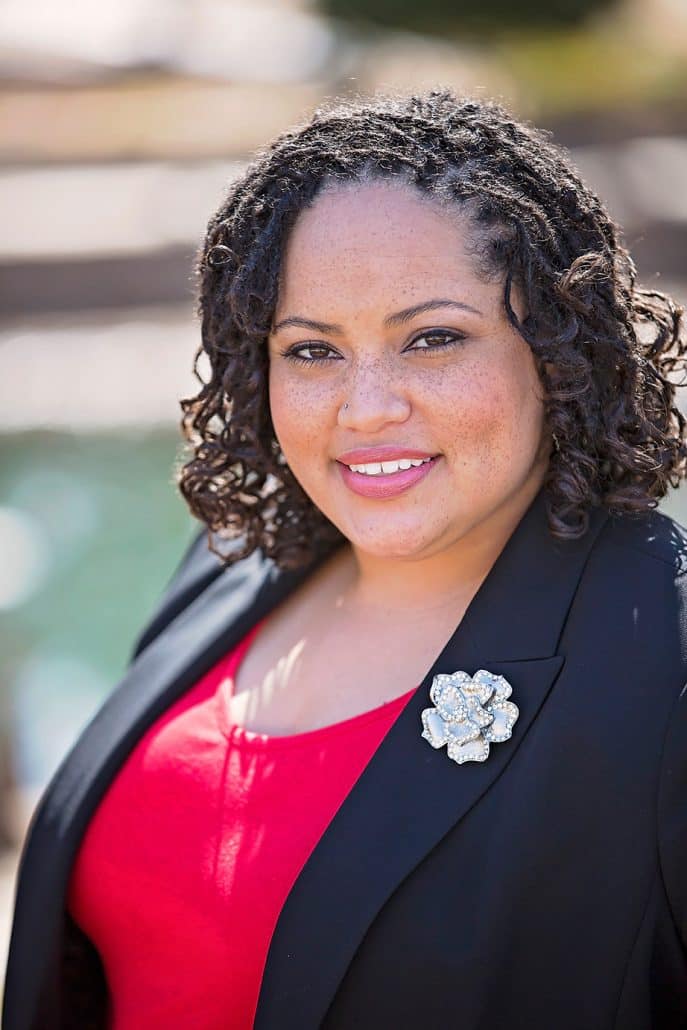 Ms. Wingate has a sibling set of two children that she is currently in the process of adopting. These children came to her with significant behaviors and she has been committed to them since day one. Recently their situation was made more difficult by their behaviors and she has continued to seek services and reach out to the community to help with these children. She also still spends a great deal of her time bridging with a previous placement in her home and helping to ensure that child's biological mother can make it on her own. TFI Connections recognizes her for her efforts and commitment to the children in her home.
10 Years
Travis and Ann Abbott
5 Years
Peggy Crawford
Daniel and Shannon Woods
Ernest and Vandy Voigtlander/Hamrick
Naninga (Ryan) and Chantal Karunaratne/Gunawardhana
1 Year
Steve Mathis
Chris and Sunny Bates
Sarah Weller
Eric and Melanie Ferguson
Emily Morgenstern
Matthew and Farrah Seay
Grants
TFI has the following grant funding available to assist foster children and foster families. Please speak with your foster care worker for more information:
Pritchett Trust: Funds available to foster children placed in Crawford County, KS for the purchase of musical instruments and music lessons.
November Training
How to Manage Trauma Triggers During the Holidays
Posted on November 22nd, 2016
Posted in Articles, Mental Health
Facebook  Twitter  Google+
The holidays can be a difficult time for people who struggle with the impact of childhood traumatic experiences and PTSD. Trauma therapist Laurie Kahn, MA, MFA, LCPC, is the founder and director of Womencare Counseling Center, co-creator of the Trauma Consultation Program, and author of the forthcoming Baffled By Love: Stories of the Lasting Impact of Childhood Trauma Inflicted by Loved Ones. She discusses common triggers that trauma survivors may experience during the holidays and what people can do to take care of themselves during this time.
Why Holidays Are Painful for People With a History of Trauma
Holidays come with strong messages of togetherness, joy and celebration. This can minimize and discount your experiences if childhood for you included physical or emotional abuse, neglect, addiction or other trauma. "Most people who have experienced childhood trauma have complex, mixed feelings about the holidays," Kahn says. "Often the same people who loved them are the ones who hurt them and frightened them."
People who've survived trauma may feel shame around their feelings, especially if they are ambivalent toward their family. A sense of dread may be accompanied by longings as well. Traumatic holiday experiences may include seeing a person who physically, verbally or emotionally abused you in childhood. They may also include being around family members who abuse substances or have unpredictable moods that remind you of times in the past when you felt unsafe.
When Holiday Trauma Isn't Addressed
People with histories of trauma may numb their emotions when confronted with the stress of the holidays. They're at risk of using unhealthy behaviors to cope, especially if they're in recovery from substance abuse or have mental health issues. Common ways to cope may include either shutting down or feeling overwhelmed and easily triggered, which can result in a range of coping mechanisms from numbing through drinking, drugging or over-shopping to engaging in disordered eating or self-injury. "The holidays can feel like an emotional minefield for people who have challenging family relationships," Kahn says. "There is pressure to discount what your family really feels like and looks like, and that can send people into black-and-white thinking, villainizing or idealizing." When people are mindful of their past traumatic injuries, they have a better chance of taking care of themselves and not engaging in harmful and dangerous coping mechanisms.
Navigating Holiday Trauma Triggers
It's important to do the work ahead of time to remember common triggers you experience around the holidays, because you've likely encountered them before. "When you know what the triggers are, you can have a plan," Kahn says. She suggests some ways to care of yourself during the holidays:
Limit your visits. Restrict the time you visit with family to what feels comfortable and safe for you, even if it's just an hour or so.
Have a post-visit plan. Following your visit, spend time with a good friend, attend a support group, or participate in self-care activities like fitness, meditation, or engaging in something you enjoy like listening to music, creating art, knitting, journaling or other calming activities.
Take breaks. Walk around the block. Go into a room by yourself and do some mindfulness Sit on the back porch and call a friend. If tensions are getting high or you're feeling stressed, remove yourself from the situation for a while, or say your goodbyes.
Design your own holiday. Holidays don't have to fit the traditional mold. If family is too stressful, start new traditions with friends. Volunteer. Take a cooking class. Don't put pressure on yourself to make your holidays look like the happy, close-knit family experience society says it should be.
Have both alone and connection time. Be around people, but also carve out time for yourself.
Be aware of black-or-white thinking. The holidays won't be all bad or all good. Make sure to pay as much attention to the positive aspects as you do the negative ones.
Self-sooth and ground. Engage in self-soothing and grounding practices that help remind you of who you are. Wear your favorite cozy sweater. Play your favorite music. Have a meaningful item in your pocket you can hold in your hand if stressed that can bring you back to the moment. Have inspirational quotes or notes of encouragement from friends on small pieces of paper that you can read if needed.
Remember that you're an adult, and that you can make enlightened choices. You can't control other people's actions, but you can control your reactions, and you can learn ways to keep yourself safe and healthy.
"Know that you can feel both loss and gratitude during the holidays," says Kahn.
Questions
Most people who have experienced childhood trauma have ________, ________ feelings about the holidays.
People who have survived trauma may feel ______ around their feelings during the holidays.
People who have histories of trauma may cope by __________ down.
Two ways to manage trauma triggers during the holidays are _________ and _______.
I have learned the following through this training: ______________________________